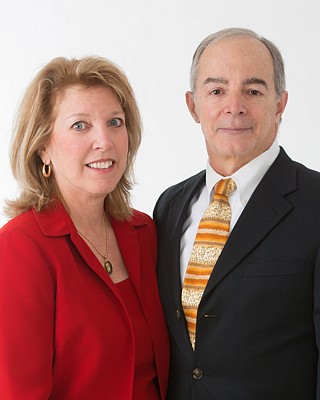 Karen Rezendes
Sales Associate | Sandwich Office
203-885-3864
203-885-3864
508-833-3336

About Karen
"Your success is my business."
As an English teacher and secondary school administrator for almost four decades, I made that promise to my students, and I pledge the same commitment to my clients. With integrity and with a positive, energetic, supportive approach, I am dedicated to the philosophy that what I do for others matters most.
In 1973, I fell in love with a special place - Cape Cod. A self-proclaimed explorer and "house hunter", I know that my celebration of Cape Cod combined with my service to people and my appreciation for the value of real estate decisions will ensure that your buying or selling experience is a successful endeavor.
As a professional with a world-class company, Kinlin Grover Real Estate, I can offer the best resources, an impressive marketing plan and a dynamic approach. Through the Karen Thomas Team, I can double my already determined work ethic.
With highest hopes and delivered expectations, I look forward to serving your best interests.
L$ST FOR THE LIBRARY:
The Karen Thomas Team is honored to be a proud participant in the Centerville Library's L$ST FOR THE LIBRARY PROGRAM, a program that offers us the opportunity as realtors to give our support to the library and to pay it forward to future patrons. From our listings in Centerville, we will donate 50% of our commission to the Centerville Public Library - at no cost to you. Please call us for details.
CENTERVILLE PUBLIC LIBRARY L$ST FOR THE LIBRARY PROGRAM
Real Estate Listings
Community Involvement
- Member of the Centerville Public Library Board of Trustees
- Assistant Director of the Town Library Committee (TLC)